With this device you have access to one of the most powerful resources to boost your body and health. The H2Booster electrolyzes the water and makes hydrogen gas, oxygen and electrically charged water. This gas mixture is also called "Brown's gas" or "Hydroxy".
The installation guide for the H2Booster This manual provides instructions for the installation, operation, and maintenance of the H2Booster. We recommend watching the video before using the device. If you have any questions, feel free to contact us. We are available both by phone and email.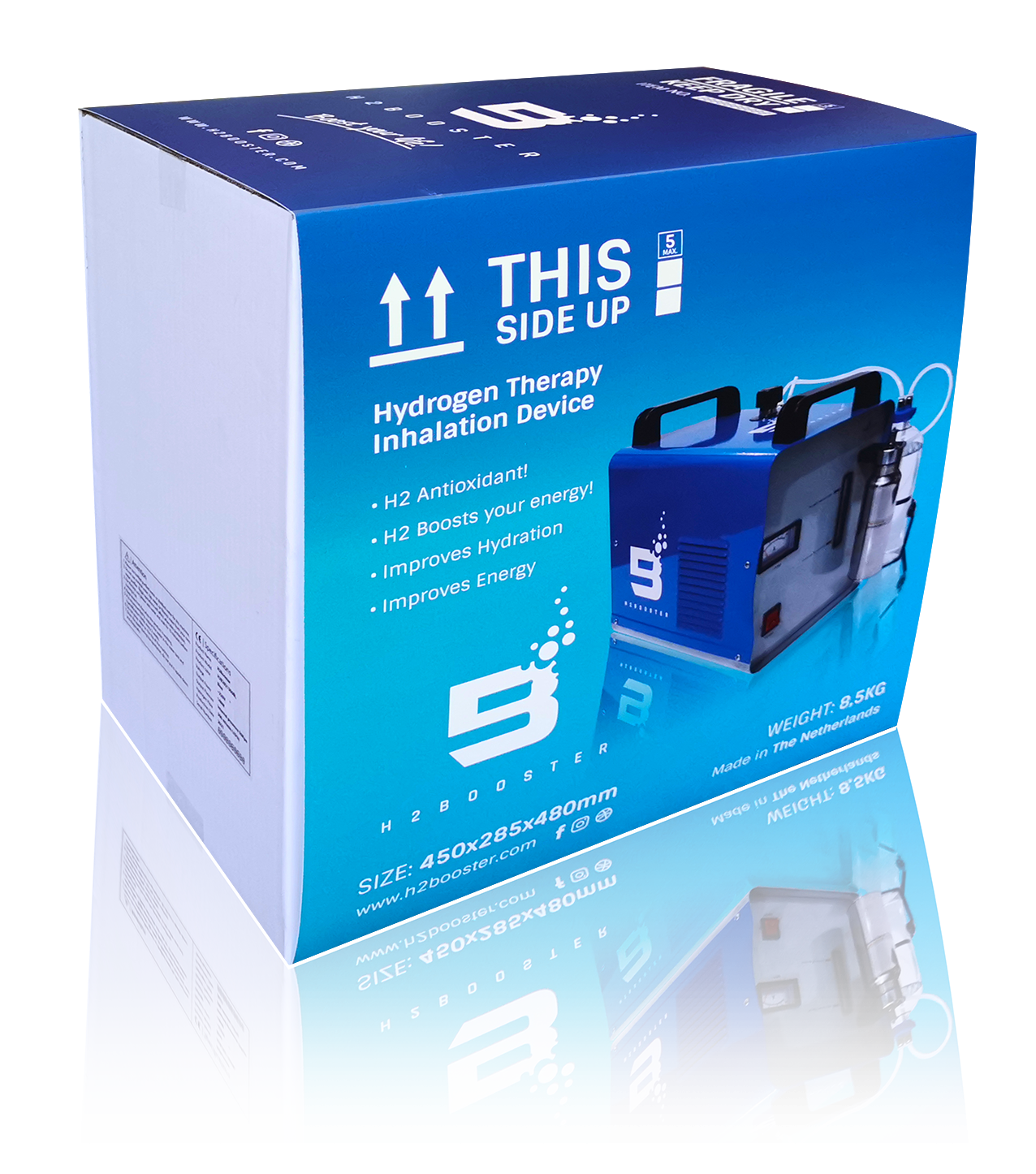 Starting from 08-10-2021, the H2Booster will be shipped in the updated packaging.
The brown box, as shown in the unbox & use video, will no longer be included.